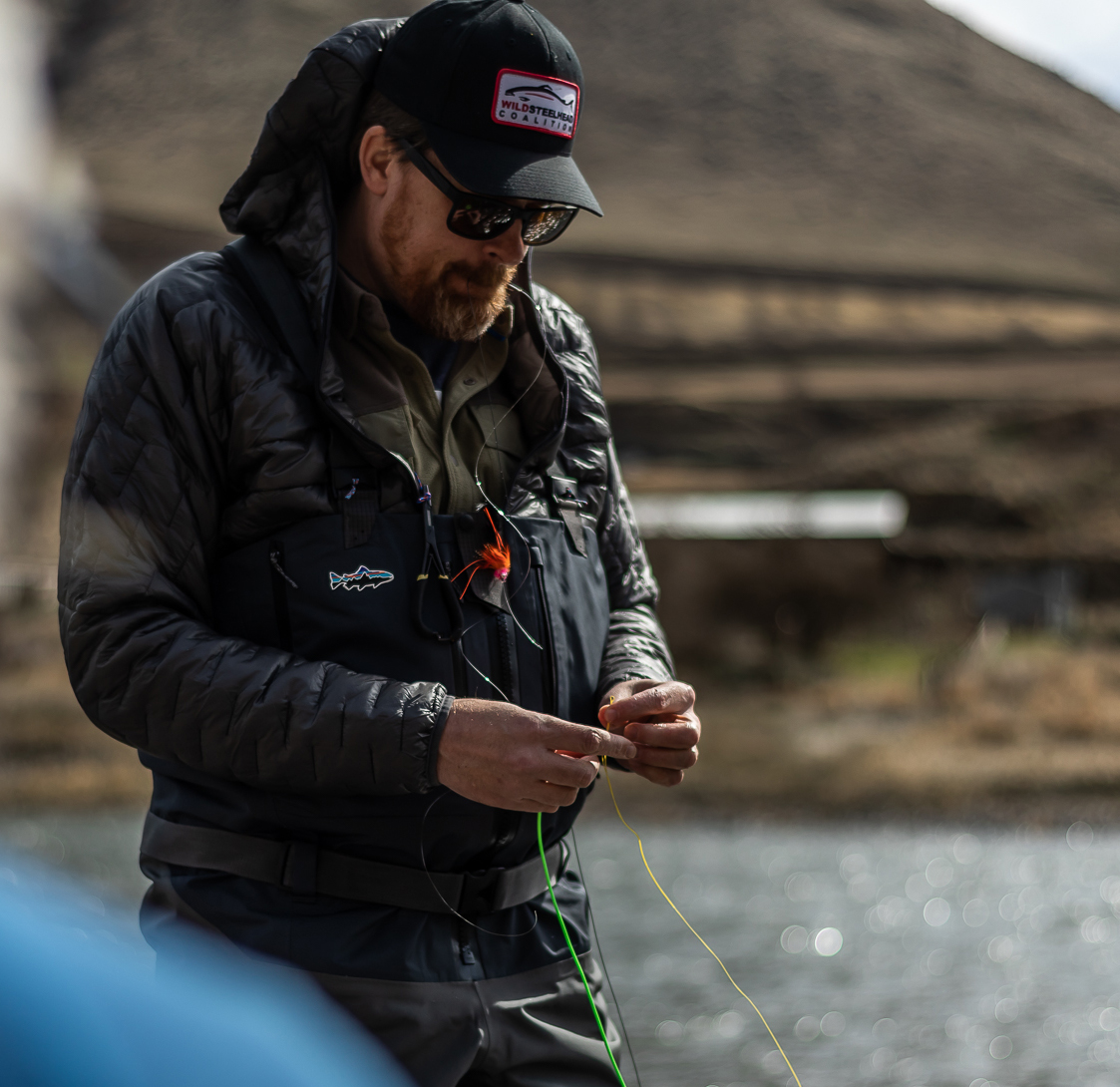 Host Aaron Kindle and our new co-host, Bill Cooksey, sit down with Greg Fitz, communications manager for the Wild Steelhead Coalition. The trio discusses steelhead conservation and the new campaign recently launched by the Wild Steelhead Coalition dubbed "Now or Never". Steelhead are in severe decline and 2021 saw record low returns. The Pacific Northwest also experienced record heatwaves in the summer of 2021. These and other factors like dams are pushing steelhead to the brink. We discuss the situation, why the new campaign, and how regular folks can and should get engaged in conservation. 
Suggested links:
https://www.wildsteelheadcoalition.org/
https://www.wildsteelheadcoalition.org/now-or-never
https://www.patagonia.com/stories/last-chance-to-get-it-right/story-97951.html
https://swingthefly.com/author/gregory-fitz/
Show Notes:
1:15 – If you have yet to hear the exciting news… here are some more details! We have a new co-host!
2:22 -  Introduction of Greg Fitz.
3:21 – What have Greg, Bill and Aaron been doing outside recently?
6:30 – What is a steelhead? What makes it so special? What were they up too before dams blocked their migration routes? The key to the fish is their astounding diversity!
10:40 – What distancing are these fish swimming and climbing?
14:40 - What is the Wild Steelhead Coalition?
19:09 - Let's chat about the "Now OR Never" campaign from the Wild Steelhead Coalition.
21:22 – What is the state of wild steelhead right now? Also, why do conservationists never get invited back to parties??
24:00 - Let's talk about the numbers now compared to the steelhead runs during their hay day?
25:30 - What is the attitude of fishermen regarding steelhead?
27:17 - The intersection of angling, conservation and steelhead fishing.
29:35 – Message from our partner podcast, Artemis Sportswomen.
30:41 -  Personal responsibility as it relates to being an angler.
37:18 - Restoration and Recovery.
41:30 - Pushback and removing the dams.
48:22 - Hot water as an impact for steelhead.
49:05 – Adapting our fisheries to climate change.
51:17 - Restoration and Resilience!
57:15 - What can we do about the plight of the wild steelhead?
1:03:00 - Closing question… how does Fitz like to fish for steelhead?
1:05:03 - Closing statement.